Place
Remove everything from the packaging and place on a table or the floor. Place the clean-touch ink pad, ink side down on the included white, imprint card.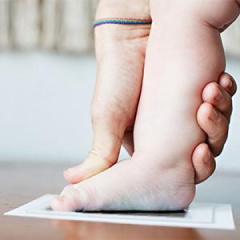 Press
Gently press baby's hand down on the non ink side of the clean-touch ink pad. Press down hard enough to create the print. Repeat step 1 and 2.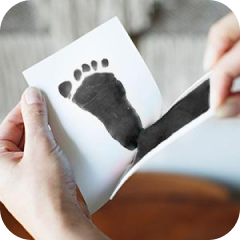 Remove
Gently peel the clean-touch ink pads from the cards to reveal detailed prints of your little one's hand and foot.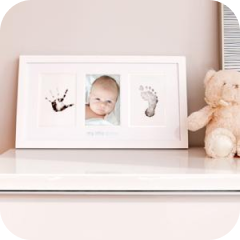 A forever keepsake!
Let dry for 24-48 hours and place in frame with your newborn's picture. Cherish forever.